What a cyber attack means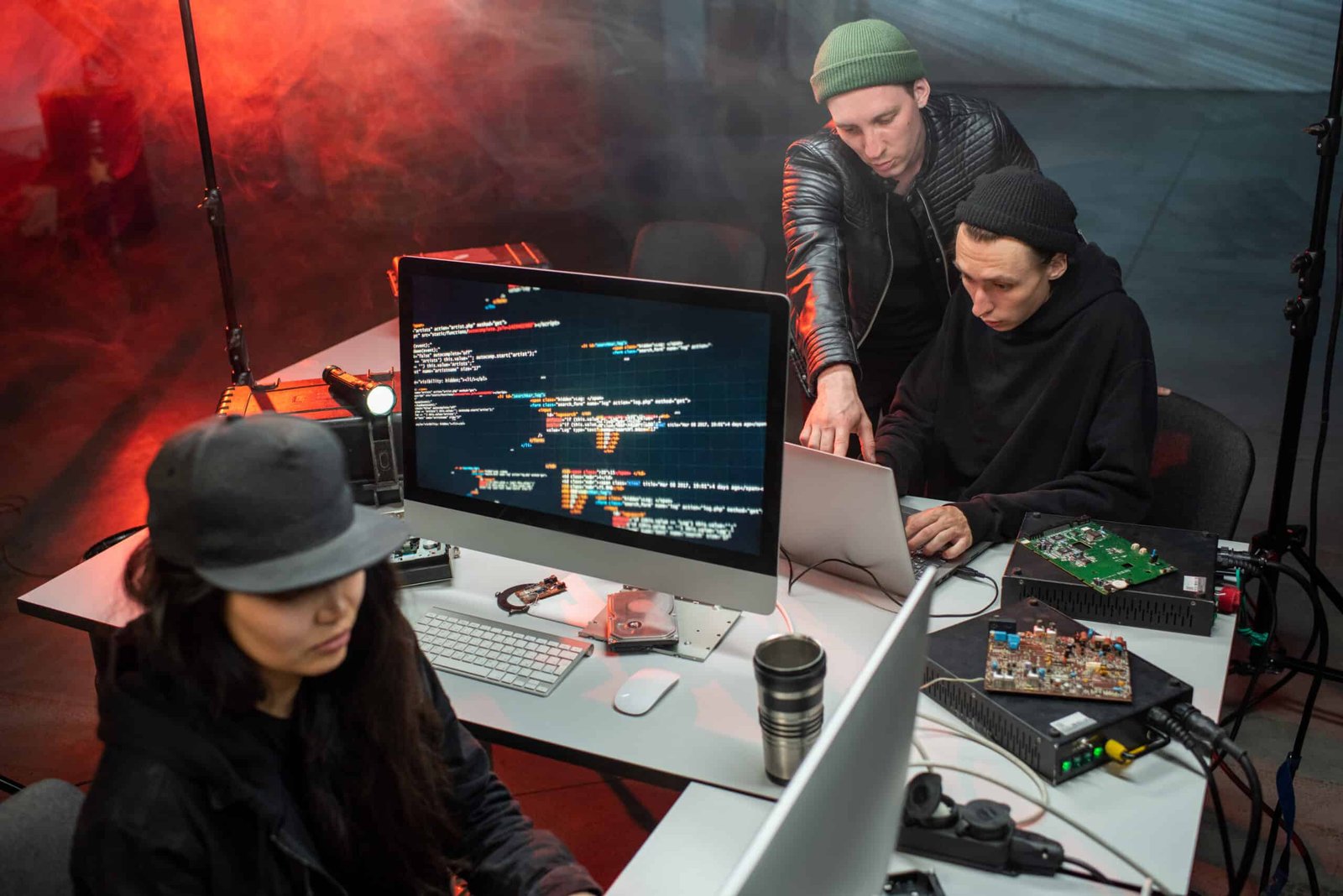 We may earn a small fee from the companies mentioned in this post.
Understanding cyber attacks
A cyber attack is defined as an attempt by criminals to damage or disrupt a computer network or system. Cyber attacks can be carried out by individuals, groups, or even governments, and can happen without warning. Cyber attacks can have serious consequences, including financial loss, data breaches, and reputational damage. This article explores what a cyber attack means to a business and an individual.
What causes cyber attacks
There are many different reasons why someone might want to launch a cyber attack. In some cases, the attacker may be trying to extort money from the victim. In other cases, the goal may be to steal sensitive information or to cause disruption. Sometimes, cyber attacks are launched for political reasons or as part of a wider espionage campaign. Whatever the motivation, this article explores the common methods cybercriminals use to carry out a cyber attack.
Malware
Malware is short for malicious software. This is a broad term that covers all sorts of malicious code, including viruses, trojans, and worms. Malware is usually installed on a victim's system without their knowledge and can be used to carry out all sorts of nefarious activities, like stealing data or taking control of the system remotely.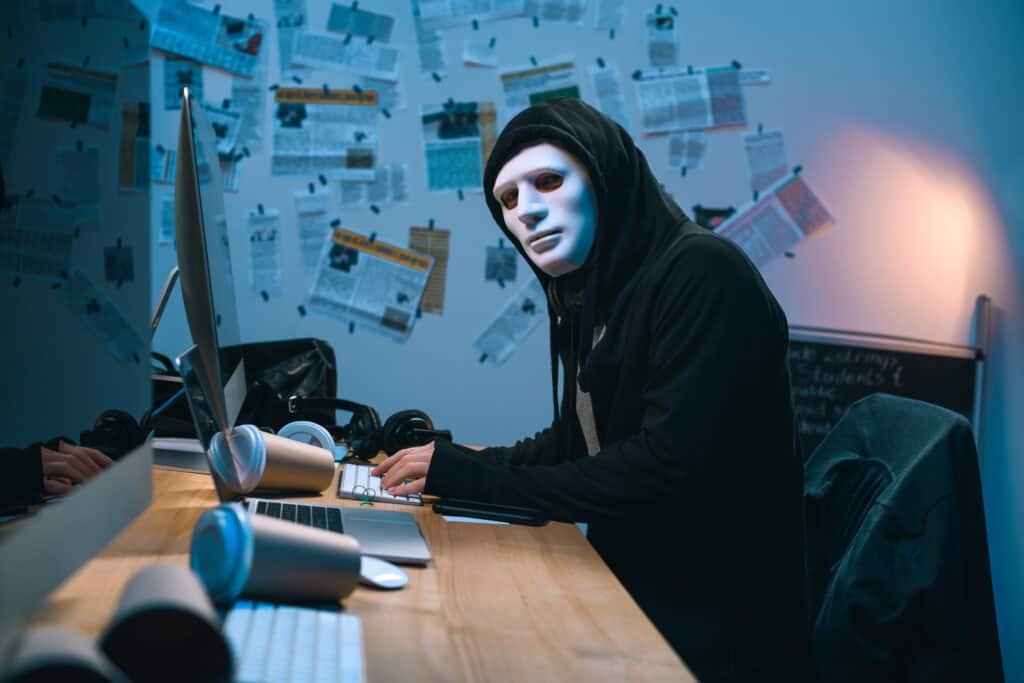 What is a Computer Virus
A computer virus is a type of malware that can infect a computer system without the user's knowledge or permission. Viruses can cause a variety of problems, including data loss, system crashes, and stolen information. It is important to understand how computer viruses work and what steps can be taken to protect your computer from them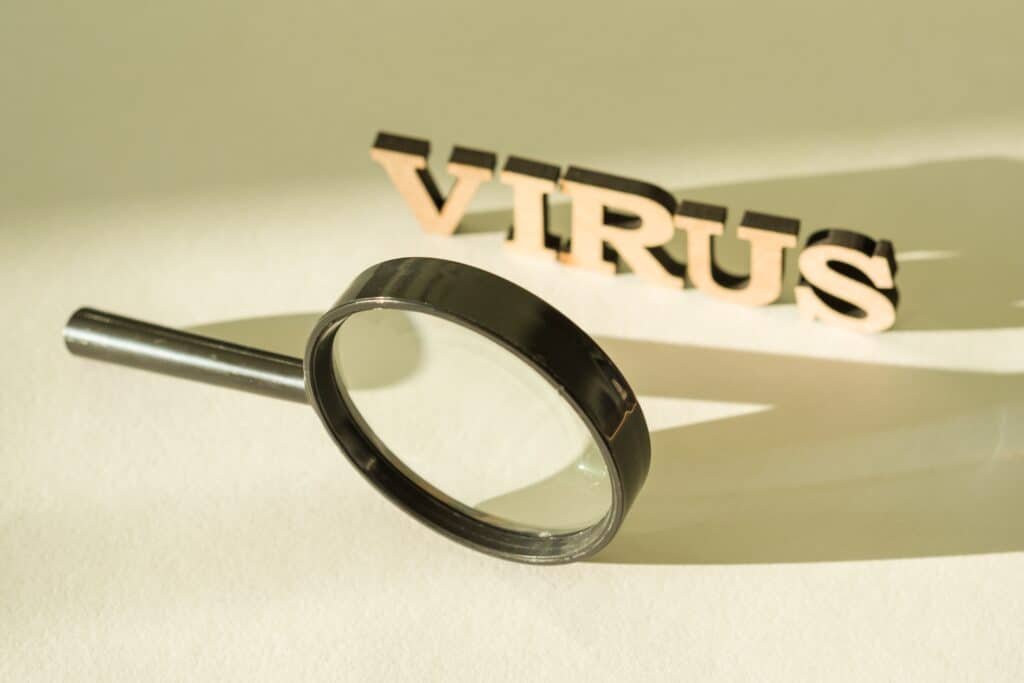 Computer viruses are typically spread through email attachments, downloads, or even by visiting an infected website. When a user opens an email attachment or downloads a file onto their computer, the virus will often install itself and start making copies of itself on the user's system. It can then spread further by sending emails to other people in their address book. In some cases, it can also spread to other computers that are connected to the same network as the infected computer.
View the article on The Best Antivirus Products
To protect your computer from viruses, it is important to keep your operating system and all software updated with the latest security patches. Additionally, antivirus software can be installed on the computer to detect and remove any viruses that may exist. It is also recommended to only download files from trusted sources and always scan email attachments before opening them. Finally, make sure you have a secure password in place as this can help prevent hackers from gaining access to your system
What is a Trojan
A trojan is a type of malware that can be used to gain access to a computer system without the user's knowledge or consent. Unlike viruses, trojans do not replicate themselves but they can be just as destructive. Trojans are often used by hackers to gain access to a computer system in order to steal data or wreak havoc on the victim's computer.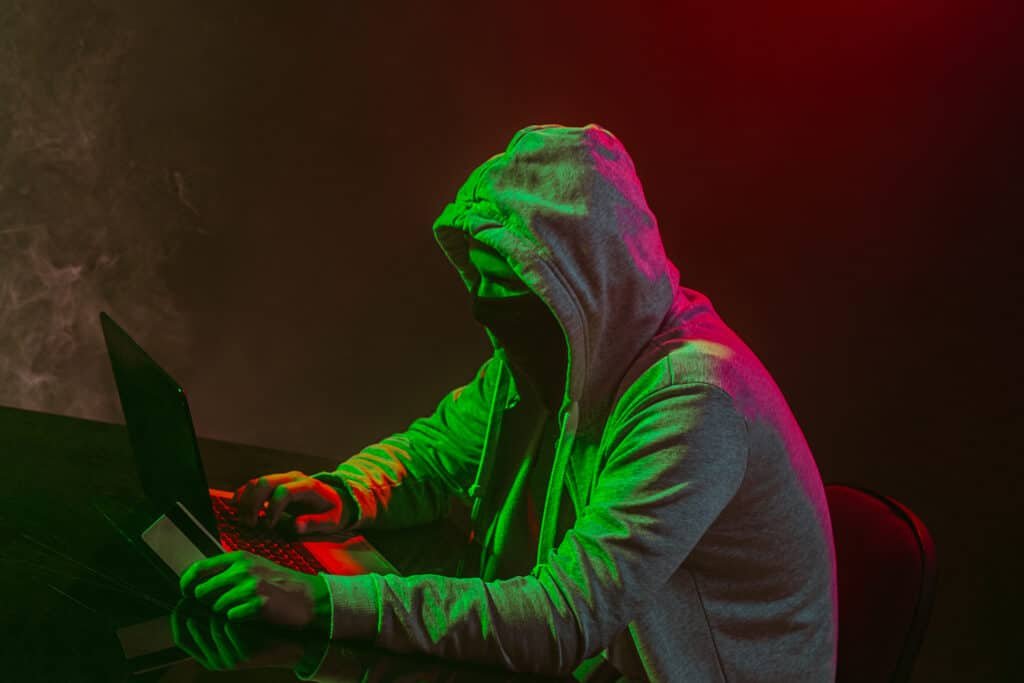 A common way for a hacker to spread a trojan is by sending an email that appears to come from a legitimate source. The email will contain an attachment or link which, when clicked, will download and install the malicious code onto the user's machine.
Once installed, this code can be used for various purposes including tracking keystrokes, collecting personal information such as login credentials and credit card numbers, and even disabling security software.
It is important to be aware of your online activity and keep your security software up to date in order to protect yourself from trojans. Additionally, be aware of any emails or links you receive that appear suspicious and do not click on them.
If you suspect that your computer may have been infected with a trojan, contact an IT professional immediately. Taking these steps can help keep your data secure and prevent the spread of malicious code
While it is impossible to completely avoid viruses and other malware, being aware of the dangers posed by trojans can help you better protect yourself against this type of attack. Stay vigilant and take the necessary precautions to ensure your online safety!
In addition to following best security practices such as keeping your anti-virus program updated
Hacking
Hacking involves using technical skills to gain access to systems or networks that you're not authorized to use. Once inside, hackers can wreak all sorts of havoc, from deleting files to adding themselves as administrators. Hackers typically use automated tools to carry out their attacks but may also write their own code if necessary.
Social engineering: Social engineering is a non-technical way of carrying out a cyber attack. This involves tricking people into revealing sensitive information or perform actions that will allow the attacker to gain access to systems or data. Common social engineering techniques include phishing emails and tailgating (following someone into a secured area).
State-sponsored attacks: These are cyber attacks that are carried out on behalf of a government. They may be part of a wider espionage campaign or be launched in response to real-world events (such as political unrest in another country). State-sponsored attacks tend to be highly sophisticated and often target critical infrastructure, like power plants or financial institutions.
What is a Computer Worm?
A computer worm is a self-replicating program that spreads from computer to computer, often through networks, and can cause serious damage. Unlike a virus, a computer worm does not need to attach itself to an existing program or file in order to spread. Instead, it is capable of replicating itself automatically and traveling across networks without any user intervention
Computer worms can be used by malicious hackers as part of a larger attack on a network. This type of attack is known as a "worm attack," which is particularly dangerous because the worm can continue to spread until all computers are infected. In addition, many worms contain other malicious payloads that can damage the system or allow access to sensitive data.
For this reason, it is important for organizations and individuals to take precautions against computer worms by using up-to-date antivirus software and employing strong security measures.
Malicious Software
Malicious software is a type of computer program that is designed to damage or disable computers and networks. Malicious software maybe on your network when an attacker inserts malicious code into an email, or a user inadvertently clicks of a link.
Malicious software can include ransomware, viruses, and worms, among other things. If you believe your systems may contain malicious software, it is important to take steps to protect your computer and data.
This includes installing an industry recognised antivirus / anti-malware solution, as well as staying vigilant about not opening emails or downloading programs from suspicious websites. Additionally, it is important to be aware of any new threats that could potentially harm your computer and take steps to protect yourself against them.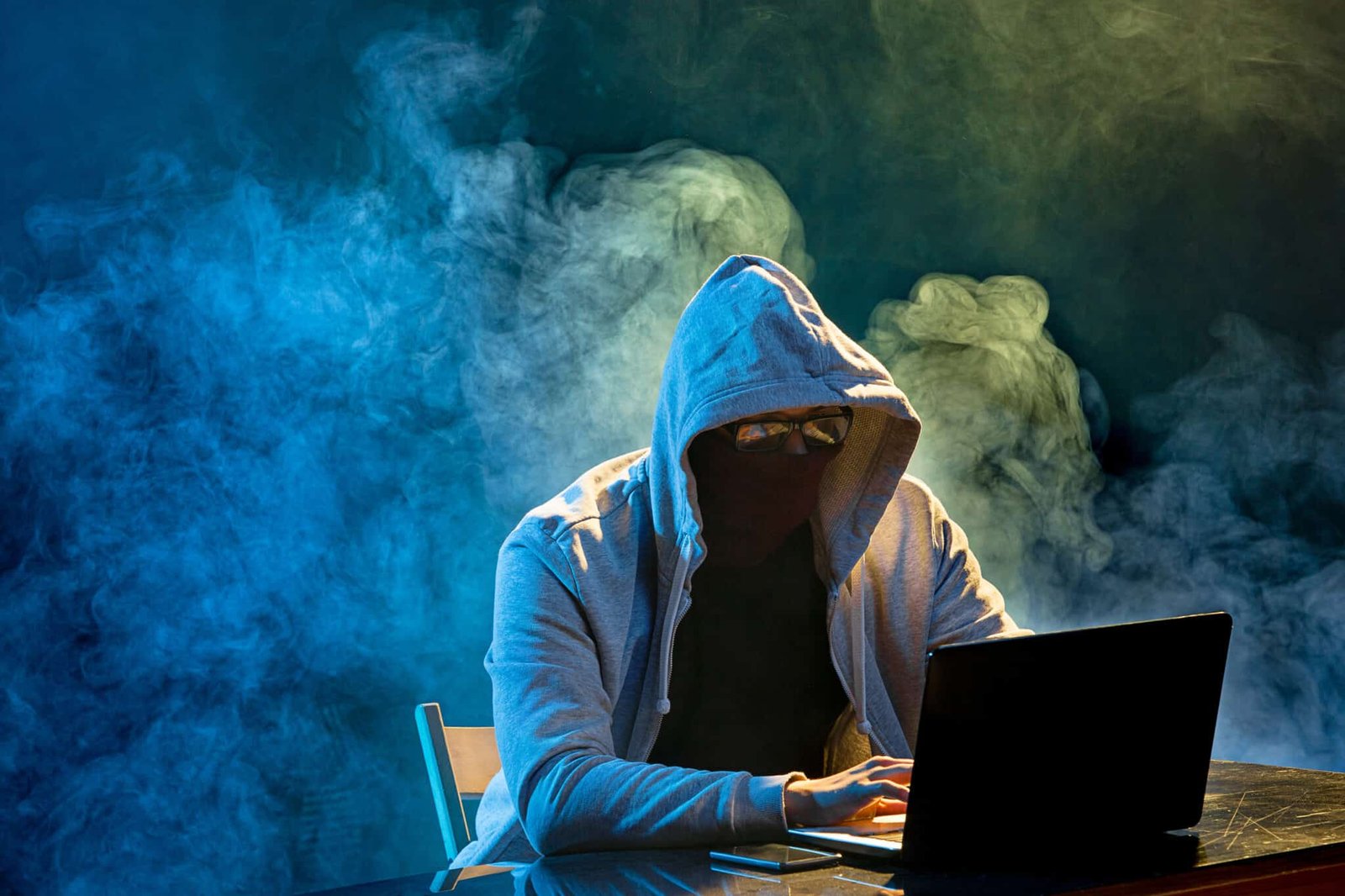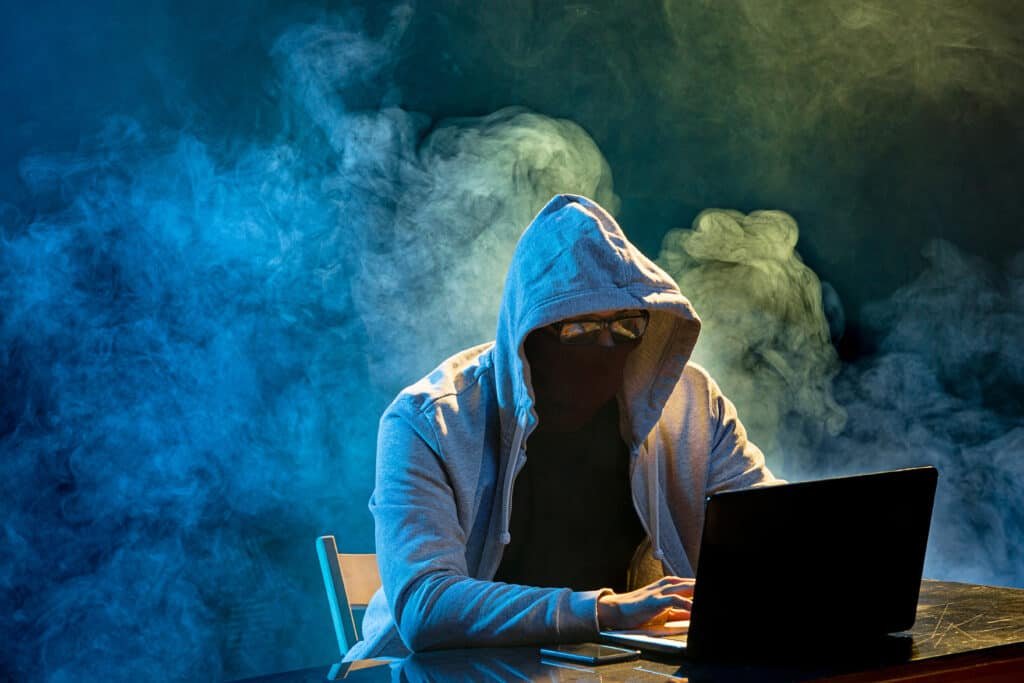 By taking these precautions, you can help ensure the safety of your data and the security of your system
By following basic best practices, you can be sure that you are doing everything within your power to stay safe while using the internet and reduce the risk of becoming a victim of a cyber attack.
Types of cyber attacks (common cyber attacks)
There is a plethora of different cyber attacks and attack vectors that are used by cybercriminals to attack a business or an individual. A coordinated cyber attack may involve more than one method. The following list outlines the types of cyber attacks used by malicious adversaries.
Denial-of-Service-Attack
A denial-of-service attack is an attempt to make a machine or network resource unavailable to its intended users. This type of cyber attack is often mounted by flooding the target machine or resource with superfluous requests, making it impossible for legitimate requests to be fulfilled. This type of cyber attack is often used in conjunction with other cyber attacks against a target.
Distributed Denial of Service (DDoS) Attack
DDoS attacks are a distributed denial-of-service attack, in which multiple compromised systems are used to target a single system or service.
Malware infections
Malware infections are a type of computer virus that can harm your system. They can cause your computer to crash, or even steal your data. This type of cyber attack can prove very disruptive and damaging depending on the variant.
Phishing attacks
A phishing attack is an attempt to obtain personal information such as passwords or credit card numbers by masquerading as a trustworthy entity in email or other communications.
See the article on how to protect against Phishing attacks
Spear phishing attacks
A spear phishing attack is an email that appears to be from a trusted sender but is actually from a malicious actor. The email usually contains a link or an attachment that, if clicked or opened, can install malware on the recipient's computer or give the attacker access to their account. Spear Phishing can be considered a form of a semi targeted attack as it is not entirely random.
Social engineering attacks
A social engineering attack is an attack that uses deception to manipulate individuals into divulging sensitive information or performing actions that are not in their best interests. social engineering attacks can be carried out through a variety of methods, including phishing, vishing, and smishing.
Ransomware attacks
Ransomware attacks are a type of social engineering attack in which the attacker uses malware to lock the victim's computer or mobile device and then demands a ransom payment to unlock it.
Man-in-the-middle attacks
A man in the middle attack (MITM) is an attack where the attacker intercepts and manipulates communication between two parties who believe they are directly communicating with each other. MITM attacks can be used to eavesdrop on communications, tamper with data, or inject malicious content into the communication.
A brute force password attacks
A brute force password attack is a method of trying to guess a password by trying every possible combination until you find the right one.
Distributed denial of service (DDoS) attacks
A DDoS attack, or distributed denial-of-service attack, is an attempt to make an online service unavailable by overwhelming it with traffic from multiple sources.
SQL injection attacks
A SQL injection attack is a technique used to exploit vulnerabilities in the sql database programming language. Attackers use this technique to inject malicious code into an sql statement, resulting in the execution of the code by the database server. This can allow the attacker to steal data or gain access to the system.
Cross site scripting (XSS) attacks
A Cross site scripting (XSS) attack is a vulnerability that allows an attacker to inject malicious code into a web page, resulting in the execution of the code by unsuspecting users who visit the page. The injected code can be used to steal sensitive information from users, or to take control of their browsers.
Zero-day vulnerabilities
A Zero-day vulnerability is a security hole in software that is unknown to the vendor. Attackers can exploit these vulnerabilities to gain access to systems and data.
Whist there are other attacks, these are considered the most common. Cybercriminals can use these techniques to access private data, steal money and resources, or disrupt services. They may also be used in combination to increase the damage done to an organization.
It is important for companies and individuals to understand the different types of cyberattacks in order to put preventative measures in place against them. Keeping up with security patches, using strong passwords, and implementing two factor authentication are all effective ways to protect yourself from cyberattacks. Additionally, regularly running anti-virus software and monitoring networks for suspicious activity can help to detect any potential threats before they become a problem
Finally, it is important to train employees on the basics of cybersecurity and how to respond in the event of an attack. By educating and equipping staff with the right information, organizations can better protect themselves from future cyberattacks. With the right tools, training, and procedures in place, your organization will be better equipped to handle any potential security threats that may come its way
Cybersecurity is ever evolving and requires constant vigilance. As attackers become more sophisticated, so must our defences. Taking steps to understand the different types of cyberattacks and implementing preventative measures can go a long way towards protecting your organization
Cybersecurity awareness is an essential part of any security strategy and staying up to date with the latest threats and techniques can help to ensure that your organization remains safe from harm. With the right tools and training in place, you can make sure that your business is as secure as possible.
Ultimately, it is important to remember that no system or network is 100% safe from attacks. However, by understanding the different types of cyberattacks and implementing preventive measures such as strong passwords, two factor authentication, antivirus software, and employee education, organizations can greatly reduce their chances of being targeted by criminals. Keeping up with these best practices will go a long way towards ensuring the safety of your data and keeping your organization secure
By staying vigilant and taking the necessary precautions, businesses can protect themselves from cyberattacks and keep their data safe. Cybersecurity is an ever-evolving field and requires constant attention in order to stay ahead of potential threats. With the right training, tools, and procedures in place, organizations can ensure that they are well-equipped to handle any cybersecurity challenges that may come their way
Prevent cyber attacks
There are many ways to prevent cyber attacks, but the best way to do so is by having strong, overlapping cyber security controls in place. You can also use strong (or multi-factor) passwords and firewalls to help protect your computer, and you should always be careful about what links you click on and what files you open.
You should keep your software and Operating Systems up to date, as many of the latest cyber attacks take advantage of outdated software vulnerabilities. It is also important to educate yourself (and your staff) about the latest cyber threats and how to protect yourself from them. By taking these steps, you can help ensure that your data remains safe and secure
In addition to protecting your computer from cyber attacks, you should also be aware of online scams and phishing attempts. Phishing is when someone tries to get access to your personal information by pretending to be someone else or a legitimate company. It's important not to click on any suspicious links in emails or download any files without verifying their authenticity first. Finally, if you receive an unexpected email asking for personal information, do not respond; instead, delete it immediately. With these tips in mind, you can stay safe while surfing the web and enjoy its many benefits without having to worry about cyber threats.
With all these security measures in place, it is also important to be aware of best practices when using the internet. For example, avoid visiting unknown websites or downloading any software from untrusted sources, as this could lead to malware and other infections on your computer.
Additionally, make sure you have anti-virus software installed that is regularly updated so you can stay protected against the latest threats. Always back up your data so that if an attack does occur, you can still access your files and recover them quickly. By following these simple steps, you can help keep yourself safe while enjoying the many advantages of the internet.
By following best practices, educating yourself on the latest cyber threats, you increase your chances and prevent cyber attacks. As technology advances, so too do the tactics used by hackers to exploit weaknesses in computer systems. By always being mindful of security measures and understanding how to stay safe online, you can enjoy the convenience provided by the internet without compromising your data or personal information. With diligence and caution, you can maintain a secure online experience for both work and play
Conclusion
This article focuses on cyber attack prevention. Cyber attacks are becoming increasingly common as our lives move online. It's important to understand what they are and how they work so that you can protect yourself against them.
If you think you may have been the victim of a cyber attack, contact Action Fraud (UK) or your local police force. Whist there are numerous attack vectors used by cybercriminals, this article is directed at the most common risks that we all face. Most cyber attacks are successful because victims don't take basic steps to protect themselves.
To understand how to prevent cyber attacks, check out my blog below:
You may find the Blog 14 Best ways to protect yourself from cybercriminals useful
You may also find the National Cyber Security Centre a valuable source of additional information