Navigating the Vinted Online Chat: Tips for Buyers and Sellers
We may earn a small fee from the companies mentioned in this post.
Navigating the world of online shopping can be a daunting task, but with the right tools and knowledge, you can master the art of buying and selling on Vinted. This comprehensive guide will provide you with the insights to understand Vinted's communication channels, including the vinted online chat, make offers and counteroffers, handle payments and shipments, and compare Vinted to other online marketplaces. By following these tips and strategies, you'll be well on your way to success on Vinted.
Key Takeaways – Vinted Online Chat
Understand Vinted's communication channels (Vinted online chat) to optimise experience

Negotiate offers and counteroffers for successful transactions, while following guidelines of clear communication & protecting yourself from risks.

Ensure timely payments & shipping options for buyers and sellers respectively, with help available in case of disputes.
Understanding Vinted's Communication Channels
Vinted offers multiple ways to contact and communicate with potential buyers and sellers. In fact, Vinted provides customer support through an online ticketing system, where the buyer pays for the shipping costs. Pre-purchase discussions can be initiated in item comments, while post-purchase conversations take place in a private chat. Understanding these communication channels helps optimise your Vinted experience.
Knowing the appropriate channel to use for each situation is crucial. For instance, if you encounter any issues or inquiries during a transaction, the online ticketing system is the best place to submit your concerns. The typical response time for tickets is 24 hours, ensuring that your questions are addressed promptly.
Meanwhile, item comments provide a space for pre-purchase discussions, enabling you to ask questions and interact with the seller or other users before making a decision. Finally, private chat is available after a purchase has been made, allowing buyers and sellers to communicate directly and confidentially.
Online Ticketing System: Submitting Issues and Inquiries
Submitting issues and inquiries on the Vinted online chat is simple and straightforward. To submit an issue, navigate to the conversation screen with the buyer or seller, select the "I have an issue" button, and complete the indicated steps to submit your request. For inquiries, follow a similar process by selecting the "I have an inquiry" button and following the instructions on the page to complete the request.
The online ticketing system is particularly helpful for potential buyers who may encounter problems with an accepted offer or have inquiries about a paid order. Leveraging the online ticketing system ensures timely resolution of your concerns and smooth transaction process.
Vinted's help centre is always available to assist you with any issues or inquiries that may arise during your shopping experience.
Commenting on Item Listings: Pre-Purchase Discussions
Item comments serve as a space for pre-purchase dialogue, enabling you to interact with the seller and other potential buyers. To comment on an item listing, simply utilise the comments section below the listing.
If you wish to invite other members to view an item, sell, or engage in op posts, type the "@" symbol before their name. This feature encourages open communication and fosters a sense of community on Vinted, allowing users to engage in discussions and make informed decisions using the Vinted online chat funtion before purchasing.
Private Chat: Post-Purchase Conversations
Once a purchase has been finalised, Vinted's private chat feature becomes accessible, allowing buyers and sellers to engage in confidential post-purchase communication. To access private chat, navigate to Menu > My Orders > Private Chat. Click on the chat box icon located at the bottom right corner of the item's picture. Private chat provides a secure setting for discussing any concerns or providing feedback on the transaction.
Maintaining politeness and respect is fundamental while using private chat. Here are some guidelines to follow:
Communicate clearly and concisely, providing as much relevant information as possible.

Keep in mind the potential risks associated with sharing personal information on the Vinted online chat function, as conversations are not monitored by Vinted.

Utilising private chat responsibly aids in fostering trust and rapport with your trading partners while safeguarding yourself and your transactions.
Making Offers and Counter Offers on Vinted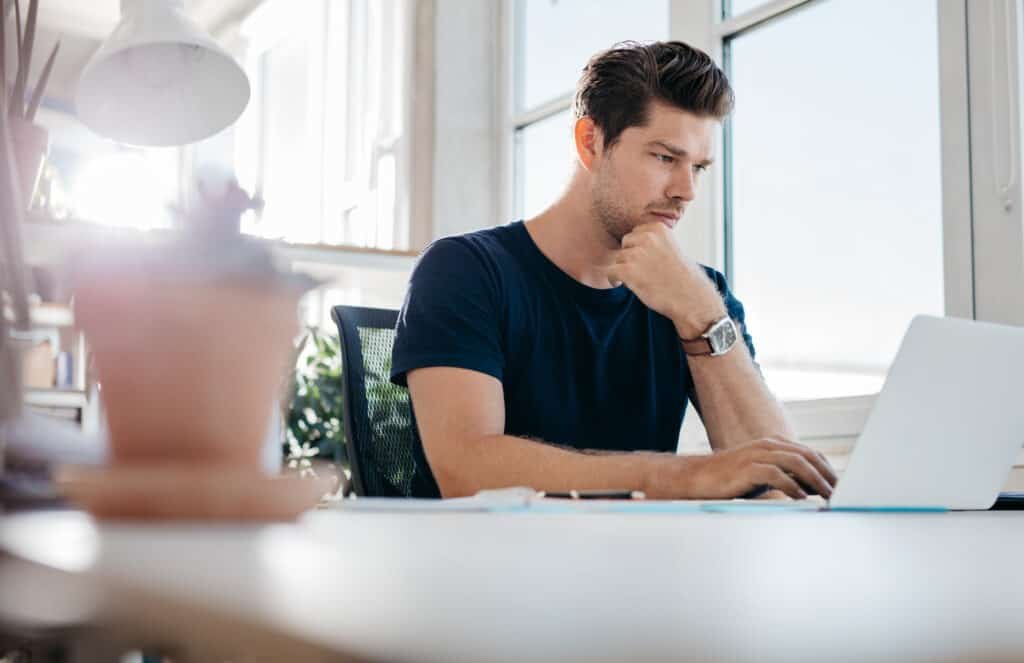 One of Vinted's unique features is the ability to make offers and accept counteroffers on items of interest, allowing both buyers and sellers to negotiate a fair price. Instead of purchasing the item at the listed price, you can make an offer to the seller for a lower price. The seller can then decide to accept, decline, or counteroffer your initial proposal, creating a negotiation process that benefits both parties.
Understanding the ins and outs of making offers and counteroffers on Vinted allows you to decide how to get the most value from your transactions. To initiate an offer or sale, simply locate the 'Make an offer' button on the item listing page, input your proposed price, and click the 'Send offer' button. Sellers can respond by either accepting the offer or presenting a counteroffer.
If the buyer's initial offer is too low, the seller can politely decline, and submit a counter offer or submit a counteroffer. This back-and-forth negotiation process allows both parties to find a mutually agreeable price, ensuring a satisfying transaction for all involved.
Initiating an Offer: Tips for Buyers
As a potential buyer, making an offer on Vinted is a simple and effective way to negotiate a better price for the item you're being sold or are interested in. To submit or accept an offer, click on the 'Make an offer' button on the listing page, input your proposed price, and click the 'Send offer' button.
Maintaining courtesy and respect when making an offer may boost your chances of a favorable outcome. Keep in mind that sellers are more likely to respond and accept offers that are reasonable and well-supported. By researching similar items sold on Vinted and assessing their prices, you can make an informed offer that is more likely to be accepted.
Additionally, being open to counteroffers and willing to negotiate, can lead to a successful transaction that benefits both parties, ultimately helping you sell.
Responding to Offers: Strategies for Sellers
For sellers, responding to offers on Vinted forms a critical part of the negotiation and sale process.
It is important to:
Be prompt and courteous when responding to offers

Refrain from using negative language

Ensure timely communication

If an offer does not meet your expectations, you may politely decline or submit a counteroffer

Keep in mind that accepting an offer is not legally binding, and anyone can still purchase the item as long as it remains available.
To ensure your safety and the success of the transaction, it is recommended to:
Read the terms and conditions of the platform

Take the necessary steps to protect yourself

Maintain open communication with potential buyers

Respond to offers in a timely and respectful manner
By following these steps, you can foster a positive selling experience on Vinted.
Navigating Counter Offers: Finding a Middle Ground
During the negotiation process, both buyers and sellers may find themselves exchanging several counter offers in an effort to reach a mutually agreeable price. To send a counter offer message, navigate to the 'Offers' tab within the Messages section and input your desired price.
It's important to remain patient and open-minded during this process. Finding a middle ground price that satisfies both parties may require some back-and-forth negotiation, but ultimately leads to a successful and satisfying transaction.
Handling Payment and Shipping on Vinted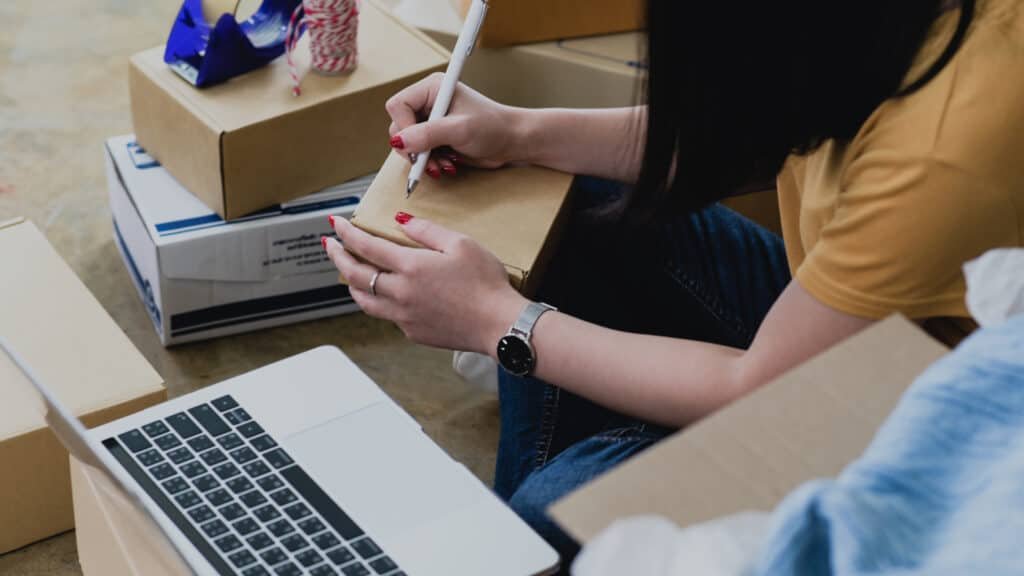 On Vinted, buyers are responsible for timely payments, while sellers must provide shipping options and instructions. The shipping cost is automatically paid included in the buyer's total payment for the order.
Understanding Vinted's payment and shipping process ensures smooth and efficient transactions for both parties.
In the event of any payment and shipping disputes, Vinted's Help Centre is available to provide assistance and resolve issues. By familiarising yourself with Vinted's payment and shipping policies, you can avoid potential conflicts and ensure a positive experience for both buyers and sellers.
Ensuring Timely Payments: Buyer Responsibilities
For buyers, ensuring timely payments on Vinted is crucial. To set up your Vinted Balance, follow these steps:
Navigate to the "My Balance" page in your account settings.

Add your bank account information.

Once your identity is verified by submitting a valid government-issued ID, you can expect to receive your payouts from Vinted within 5 business days, depending on your bank's processing time.
To ensure timely payments, communicate promptly with the seller and inform them of when the item will be shipped. This helps to build trust and facilitates a smooth transaction. By fulfilling your payment responsibilities, you can foster a positive relationship with the seller and ensure a successful purchase experience on Vinted.
Shipping Options and Instructions: Seller Considerations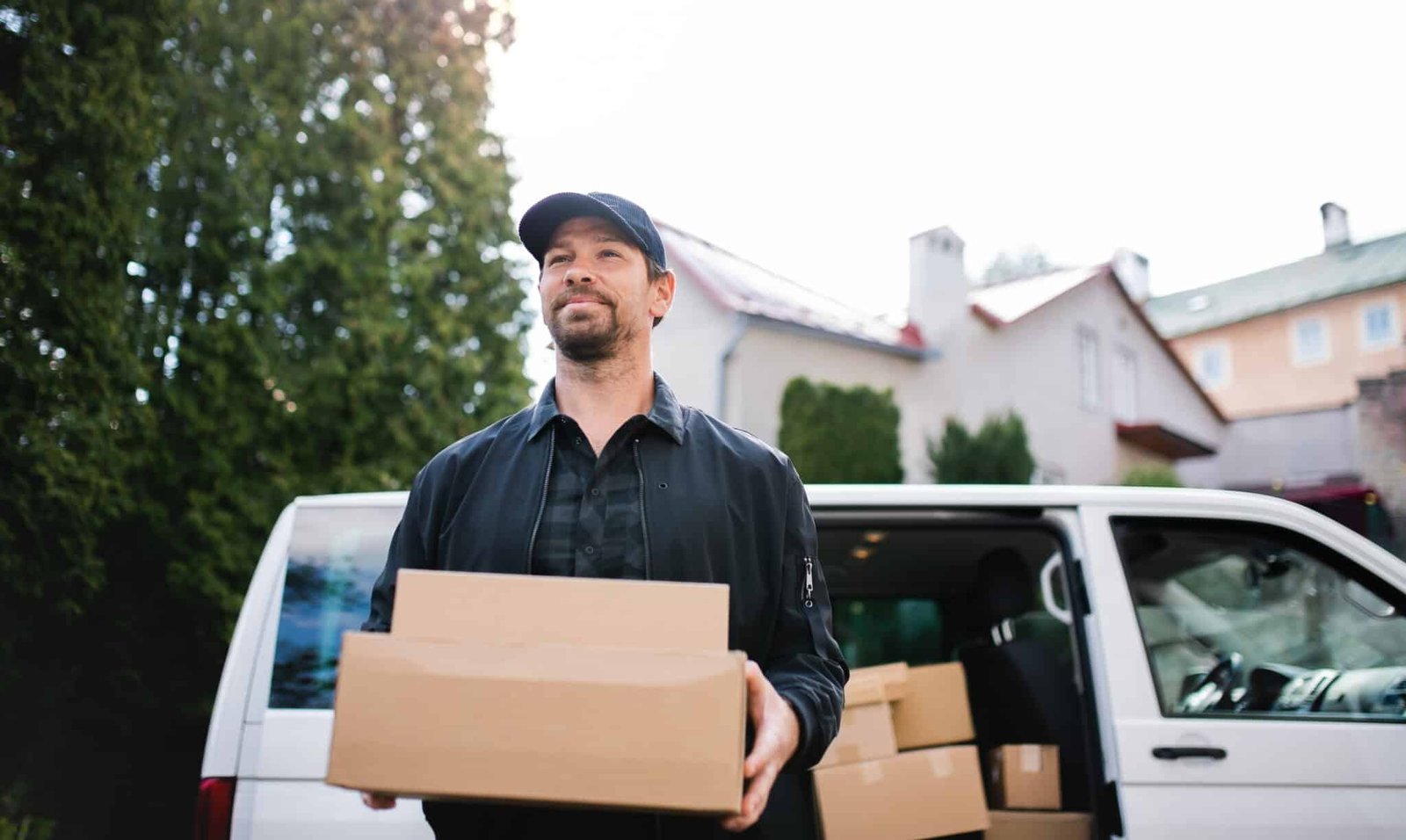 For sellers, clear shipping options and instructions are key to a successful transaction. Vinted allows sellers to choose from a variety of carriers and shipping methods. To manage your shipping options, follow these steps:
Navigate to your profile

Select Settings

Choose Postage

Enable or disable your preferred shipping options using the toggle feature.
The buyer then selects their preferred shipping option at checkout, and the corresponding shipping costs are applied. By offering clear shipping options and instructions, you can ensure a smooth and efficient transaction for both you and the buyer.
Resolving Payment and Shipping Disputes: Vinted Help Centre
In the event of a payment or shipping dispute, Vinted's Help Centre is available to assist and provide a resolution. If you have not received your package yet, it is recommended to contact the shipping company to inquire about its status.
If there is an issue with the item received, the best way to contact the seller is through Vinted's online chat. To arrange a tracked return, you can pay for shipping separately and provide the refund to the buyer, using the "Everything is OK" option in the chat.
Utilising Vinted's Help Centre and adhering to their guidelines ensures fair and efficient resolution of any payment or shipping disputes that may come up during your Vinted experience.
Checkout our informative article on protecting yourself from scammers on Vinted
Comparing Vinted to Other Online Marketplaces
In the world of online shopping, Vinted is just one of many platforms available to buyers and sellers. Each platform offers its own unique advantages and disadvantages, making it essential to choose the right one for your needs. For example, Vinted boasts no seller fees, a simplified listing process, and requires buyers to pay for postage, unlike eBay.
When comparing Vinted to other online marketplaces, consider the distinct features, benefits, and drawbacks of each platform. Vinted offers a variety of advantages, including no seller fees, competitive shipping rates, a straightforward listing process, and a large user base. However, some drawbacks include delayed payments, lower selling prices compared to other platforms, and potential risks of scams and customer service issues.
By evaluating the pros and cons of each platform, you can make an informed choice about which one is the best fit for your buying and selling needs.
Pros and Cons of Vinted: What Sets It Apart
Vinted offers several unique benefits that set it apart from other online marketplaces. Some of these advantages include:
No seller fees

Competitive shipping rates

A user-friendly listing process

A large user base
These features make Vinted an attractive option for both buyers and sellers, as they can save money on fees and enjoy a straightforward shopping experience.
However, there are also some drawbacks to using Vinted. These include:
Delayed payment for sellers

Lower selling prices compared to other platforms

Potential risks of scams and customer service issues

Limited refund and return options
While Vinted provides a range of unique benefits, it's vital to balance these with the potential drawbacks when deciding if Vinted is the suitable platform for you.
How Vinted Compares to eBay: Key Differences
Vinted and eBay are two popular online marketplaces, but they have distinct differences that set them apart. Here are some of the differences between Vinted and eBay.
Vinted is a peer-to-peer marketplace, while eBay operates on an auction-style model.

Vinted does not charge listing fees, unlike eBay.

Vinted offers more payment methods, including PayPal, bank transfer, and cash on delivery, compared to eBay.

Vinted provides more shipping options, such as standard, express, and pick-up, in comparison to eBay.
When choosing between Vinted and eBay, it's important to consider your individual needs and preferences. Vinted may be more suitable for those who prefer a peer-to-peer platform with no listing fees, a wider range of payment options, and more shipping choices. On the other hand, eBay might be a better fit for those who enjoy an auction-style marketplace and are willing to pay listing fees in exchange for potentially higher sale prices.
Choosing the Right Platform for Your Needs
Ultimately, the choice between Vinted and other online marketplaces comes down to your personal preferences and needs. By evaluating the features, benefits, and drawbacks of each platform, you can make a well-informed decision about which one is the best fit for your buying and selling experience.
Consider aspects such as:
Ease of use

Fees

Payment options

Shipping choices

Customer support
By choosing the right platform, you can optimise your online shopping experience and enjoy a seamless and successful transaction process.
Tips for Success on Vinted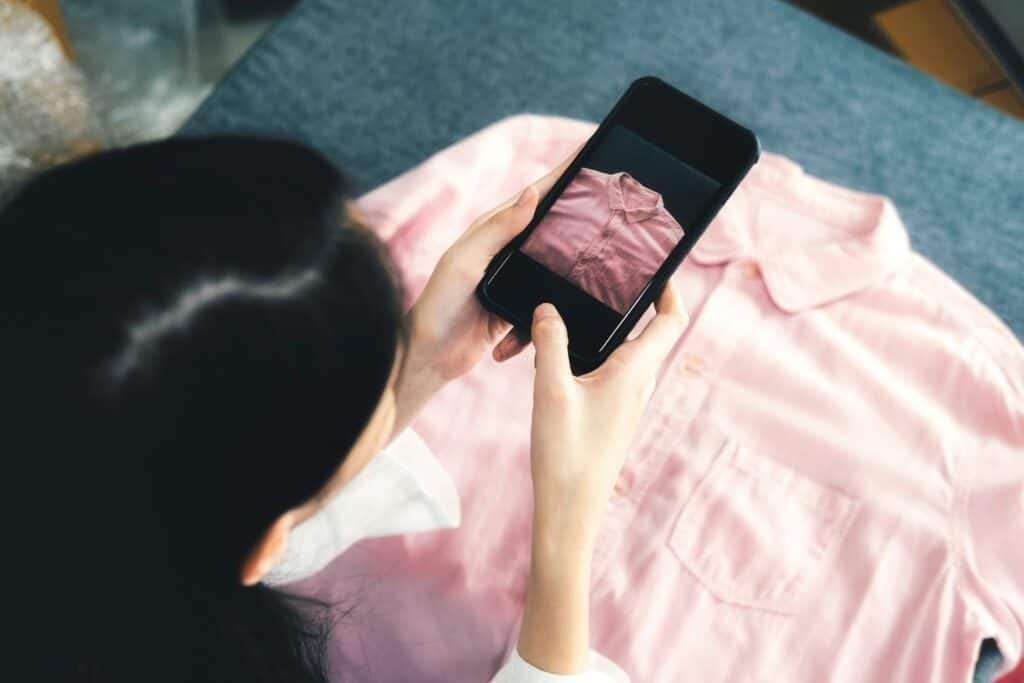 Achieving success on Vinted necessitates creating engaging listings, effective communication with potential buyers, and prioritising safety in all transactions. Following these tips and strategies helps you attract potential buyers, build trust and rapport, and safeguard yourself and your transactions.
Whether you're a seasoned Vinted user or a newcomer to the platform, these helpful tips for success will help you navigate the world of online shopping and sell and make the most of your Vinted experience. Staying informed and proactive in your transactions ensures a smooth and enjoyable buying and selling journey on Vinted.
Creating Engaging Listings: Attracting Potential Buyers
Crafting engaging listings is essential to attracting potential buyers and ensuring a successful sale on Vinted. To create a captivating listing, consider utilising high-resolution photos, providing comprehensive descriptions, incorporating relevant keywords, setting competitive price points, offering bundle deals or discounts, engaging with prospective buyers, and sharing your listings on social media.
Investing time and effort into creating engaging listings increases the likelihood of attracting potential buyers and ultimately making a sale. A well-crafted listing can be the difference between a successful transaction and a missed opportunity, so be sure to put your best foot forward when presenting your items on Vinted.
Communicating Effectively: Building Trust and Rapport
Effective communication is essential for establishing trust and rapport with potential buyers on Vinted. By ensuring clarity and brevity in your messages, maintaining a polite and respectful tone, and responding promptly to inquiries, you can foster a positive relationship with your trading partners.
Alongside using proper grammar and punctuation, addressing any questions or concerns that arise during the transaction is imperative. By providing helpful and accurate information, you can build trust and rapport with potential buyers, ensuring a smooth and successful transaction on Vinted.
Staying Safe on Vinted: Protecting Yourself and Your Transactions
Staying safe on Vinted is of utmost importance for both buyers and sellers. Protecting yourself and your transactions requires the use of secure payment methods, safeguarding personal information, and familiarizing yourself with Vinted's terms of service.
When engaging with unfamiliar sellers or buyers, be wary of any suspicious behavior, such as requests for payment outside of Vinted, requests for personal information, or requests for payment before item dispatch. By staying informed and vigilant, you can protect yourself and your transactions while enjoying a positive and secure experience on Vinted.
Summary
In conclusion, navigating Vinted's online chat and platform features can be a rewarding and successful experience when armed with the right knowledge and strategies.
By understanding the communication channels, making offers and counteroffers, handling payments and shipments, comparing Vinted to other online marketplaces, and following tips for success, you can make the most of your Vinted journey.
Whether you're a buyer or seller, a seasoned user or a newcomer to the platform, this comprehensive guide will equip you with the tools and insights needed to thrive on Vinted.
Frequently Asked Questions
How do I talk to someone on Vinted?
To talk to someone on Vinted, you can access the chat feature from Menu > My Orders > Bought, or through your order confirmation email. You can also get help with specific orders via conversation or the Help Centre.
Does Vinted have customer service?
Yes, Vinted has customer service with options such as their support team and contact form. Additionally, they strive to resolve user complaints in an amicable manner, as well as provide alternative dispute resolution methods like consumer mediation.
Where is the conversation screen on Vinted?
Chat easily with your buyers on Vinted by accessing the chat box icon in the 'My Orders' section of the Menu.
How do I report a problem on Vinted?
To report a problem on Vinted, click the I have an issue button in the conversation screen with a message the seller within 2 days of being notified of delivery, attach photos of the item and explain the issue before submitting a refund request.
How long do you wait for a buyer to pay on Vinted?
You will receive payment to pay your Vinted Balance within two business days after the order gets completed and is shown as delivered and paid for on Vinted. After this, it takes a few more steps for the order to be fully completed and for you to get the payment.
External Reference Sites
Action Fraud: www.actionfraud.police.uk – This is the UK's national reporting centre for fraud and cybercrime. It provides a central point of contact for information about fraud and financially motivated internet crime. The site offers advice on various types of scams and how to report them.
The National Cyber Security Centre (NCSC): www.ncsc.gov.uk – The NCSC provides a wide range of advice and information on cybersecurity issues. It offers guidance on topics such as phishing, passwords, and secure online habits. It also provides resources for different audiences, including individuals, small businesses, and large organizations.
Get Safe Online: www.getsafeonline.org – This is a leading UK resource for unbiased and easy-to-understand information on online safety. The site provides practical advice on how to protect yourself, your computers, and mobile devices against fraud, identity theft, viruses, and many other online problems. It also offers guidance on related subjects like performing backups and avoiding theft or loss of your devices.
With over three decades of experience in the heart of London's financial sector, I have dedicated my career to the pursuit of robust cybersecurity practices and IT leadership. As a Certified Information Systems Security Professional (CISSP), Certified Information Security Manager (CISM), Certified Chief Information Security Officer (C|CISO), Certified Ethical Hacker (CEH), and Computer Hacking Forensic Investigator (CHFI), I bring a wealth of knowledge and expertise to the table.
My journey in the field of cybersecurity has not only been about personal growth but also about sharing my insights with others. As an international speaker, I have had the privilege of addressing audiences worldwide, discussing the importance of cybersecurity in today's digital age. My passion for knowledge sharing extends to my work as an author and blogger, where I delve into the complexities of cybersecurity, offering practical advice and thought leadership.
In my role as a CISO and Head of IT, I have overseen the development and implementation of comprehensive information security and IT strategies. My focus has always been on creating resilient systems capable of withstanding the evolving landscape of cyber threats.
My Master's degree in Cybersecurity has provided a solid academic foundation, which, when combined with my practical experience, allows me to approach cybersecurity from a holistic perspective.
I am always open to connecting with other professionals in the field, sharing knowledge, and exploring new opportunities. Let's secure the digital world together.