How to Get Into Cyber Security UK: A Guide to Finding Your Career 2024
We may earn a small fee from the companies mentioned in this post.
The rapidly evolving cyber security landscape in the UK presents an exciting opportunity for those looking to embark on a fulfilling and high-demand career in this critical field. As cyber threats continue to grow, skilled professionals are needed more than ever to protect the digital assets of individuals and organisations alike.
So, how can you be part of this thriving industry and contribute to safeguarding our digital world? In this article, we will discuss how to get into cyber security UK, exploring the various pathways career paths, roles, and skills essential for a successful career in this domain.
How to get into Cyber Security UK – Key Takeaways
Explore the UK cyber security landscape and various career pathways, from university degrees to apprenticeships and certifications.

Develop essential skills such as technical expertise, problem solving abilities, adaptability & ongoing learning for success in this field.

Build a network of industry professionals through events & online forums. Gain experience & stay up-to date on trends/technologies to advance your career.
Understanding the Cyber Security Landscape
Cyber security professionals play a crucial role in defending organisations from cyber security threats, serving as a key shield for organizations against such cyber attacks. In the UK, there is an increasing need for protection against data breaches, resulting in a surge of individuals considering a career in cyber security.
A staggering 48% of businesses (653,000) have a basic cyber attack skills gap, while 30% (408,000) face more advanced skills gaps. This situation is expected to worsen unless more individuals acquire the necessary skills to bridge the gap and pursue a cyber security career.
Cyber security involves protecting:
computers

mobile devices

programs

systems

networks

data
This makes cyber security important for safeguarding valuable information and assets.
A wide variety of public and private sector organisations, as well as consultancy systems engineering firms, employ cyber security professionals to focus on cyber security operations. As the field requires a deep understanding of up-to-date technologies and methods, cyber security experts must demonstrate flexibility and dedication to continuous learning, even after attaining official certifications.
With approximately 68% of cyber sector businesses having attempted to hire an individual in a cyber role within the past three years, the importance of cyber security is evident.
Pathways to a Career in Cyber Security
There are multiple pathways to enter the cyber security field, each offering unique benefits and opportunities for career growth. University degrees, apprenticeships, and certifications, such as the Certified Information Security Manager (CISM), are all viable options for those looking to break into the job security industry.
Entry-level positions do not necessarily require a degree; however, higher-level roles may necessitate a bachelor's or master's degree. Salaries for Cyber Security Consultants starting their careers can begin at around £20,000, while Security Directors at top tech companies may earn in excess of £100,000.
A bachelor's degree or in cyber security can provide an edge in the job market, particularly in roles that require managerial acumen, decision-making, and team accountability.
University Degrees
A cyber security degree can open doors to a variety of positions. Universities such as Glasgow Caledonian University offer cyber security programs that can lead to employment opportunities in law enforcement, government, business, and private sector entities. Institutions such as the University of Plymouth, the University of Bristol and King's College London offer MSc Cyber Security programs.
This provides students with the opportunity to enhance their knowledge in this field. Graduates of these programs often pursue roles such as cyber security analysts, security engineers, and information security accreditors.
A degree in IT, computer science, or cyber security provides a strong foundation for a career in the field, equipping students with the relevant skills and knowledge necessary to protect networks and systems from cyber threats. In addition to academic credentials, hands-on experience through internships or training programmes can further enhance a graduate's expertise choose cyber security, helping them stand out in the competitive job market.
Apprenticeships
Cyber security apprenticeships offer a unique opportunity for hands-on experience and training, combining on-the-job learning with industry certifications. Those who do not have a degree in a technical field such as computer science are welcome to apply for a cyber security apprenticeship. Such qualification is not mandatory for this role. The salary range for a Cyber Security Apprentice within the UK can range from £24,000 – £28,000 per annum.
During a cyber security apprenticeship, training and certification are provided by renowned vendors such as Microsoft and (ISC)2. Apprenticeships serve as an attractive option for those without a technical background, as they provide an opportunity to gain practical experience while acquiring new skills. This pathway allows individuals to build a solid foundation in the field and potentially transition into higher-paying roles as their expertise grows.
Apprenticeships also provide an ideal opportunity to gain valuable qualifications, whilst earning a wage. An apprenticeship in cyber security gives you the chance to learn from experienced professionals and become proficient in the use of leading edge technologies used by companies in their daily operations. Additionally, many apprenticeship organisations are aligned to recognised universities that offer degree programmes specifically dedicated to cyber security.
Certifications
Certifications significantly aid career advancement and help stay up-to-date with the latest technologies. Widely accepted cyber security certifications include:
Certified Ethical Hacker (CEH)

CompTIA Network+

ISO/IEC 27001 Certification Foundation Level

CompTIA CySA+
Obtaining certifications not only demonstrates proficiency and knowledge in the field, but also helps professionals develop both technical and soft skills for entire business, including communication and business acumen.
To be eligible for a specific certification, a minimum of five years of cyber security work experience is required. Beyond technical skills, cyber security qualifications can instill an appreciation for one's expertise and foster effective and communication skills, enabling professionals to work seamlessly with colleagues, clients, and stakeholders in the ever-changing cyber security landscape.
I recommend you read our informative blog on Cyber Security certifications, courses and training within the UK
Essential Skills for Success in Cyber Security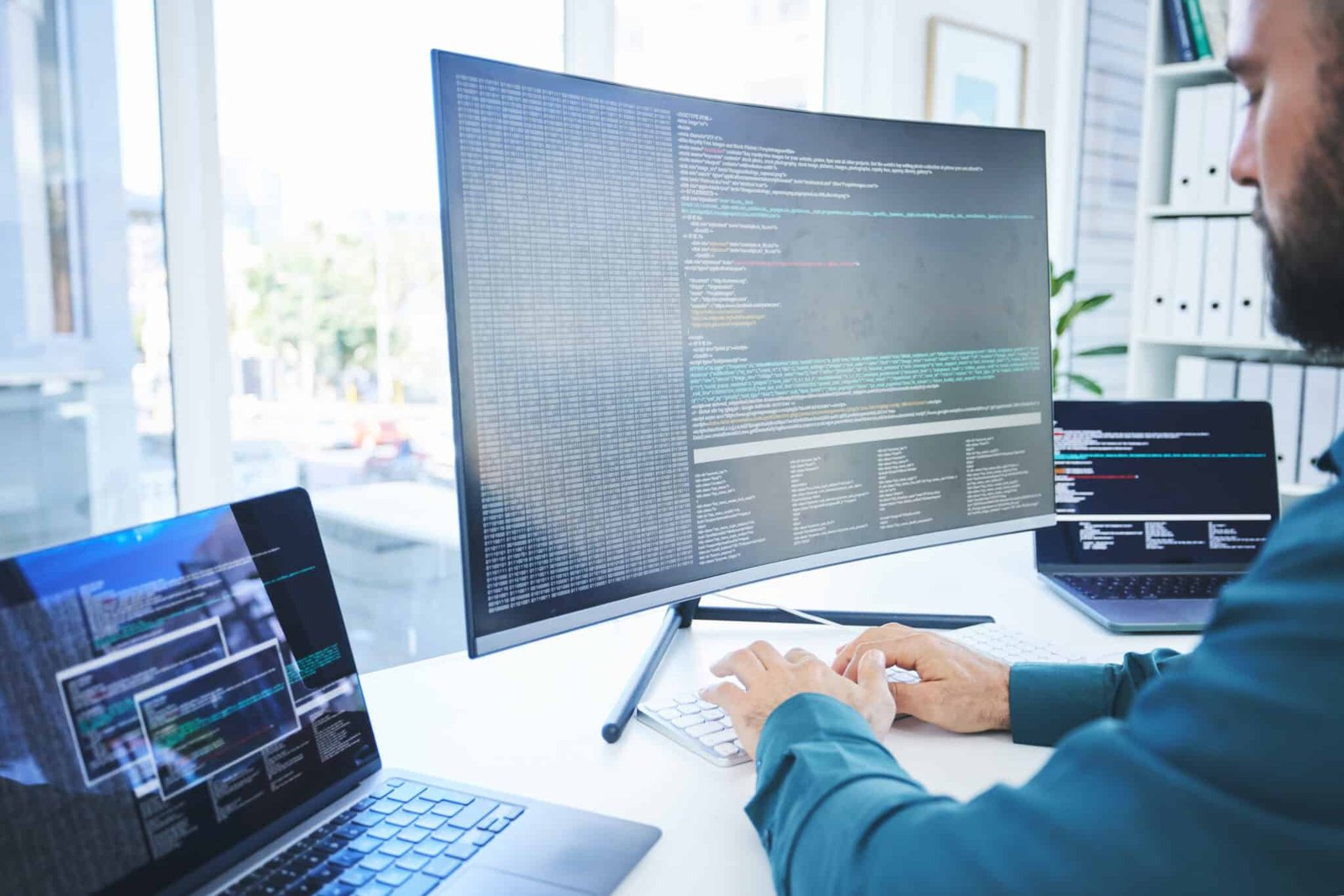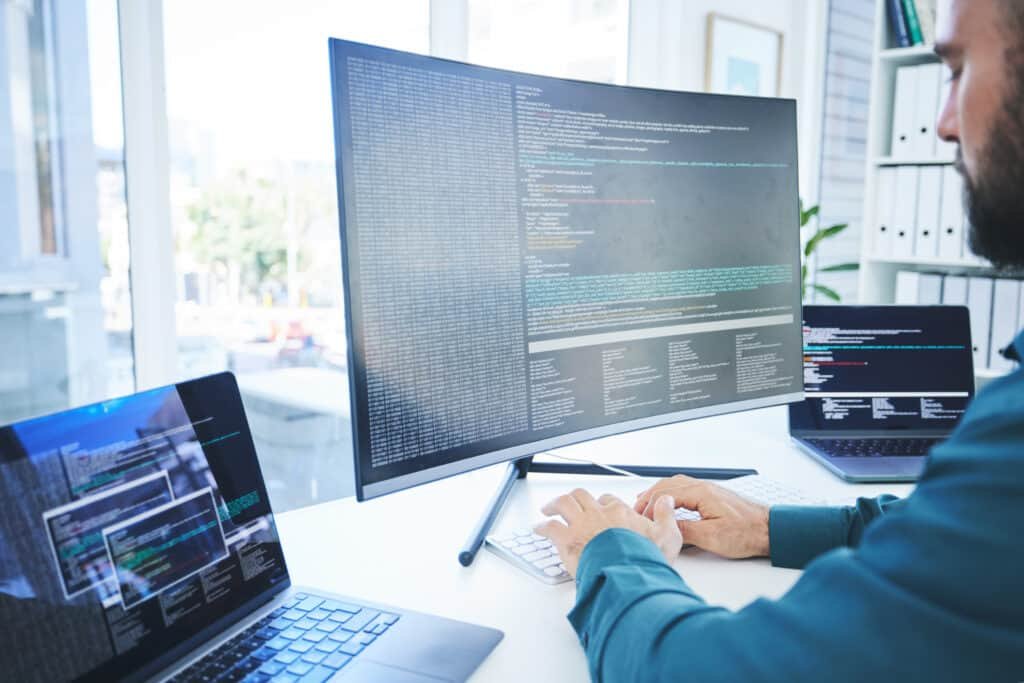 A successful career in cyber security demands technical expertise, problem-solving abilities, adaptability, and a dedication to lifelong learning. Technical expertise is achieved through hands-on experience, continuous cyber security training, obtaining advanced certifications, and staying abreast of the latest technologies.
Adaptability and creative thinking are examples of problem-solving abilities that are highly beneficial in the field of cyber security. Moreover, adaptability and continuous learning are paramount for ensuring that the latest technologies and threats are accounted for.
Working in cyber security necessitates a deep understanding of computer networks, operating systems, network engineering, and security protocols, as well as familiarity with programming languages such as C++, Java, and Python. Furthermore, professionals should be knowledgeable in cryptography, data encryption, and authentication protocols.
These essential skills, coupled with a proactive approach to staying updated with the latest trends and technologies, will pave the way for a successful career in the ever-evolving cyber security landscape.
Exploring Different Cyber Security Roles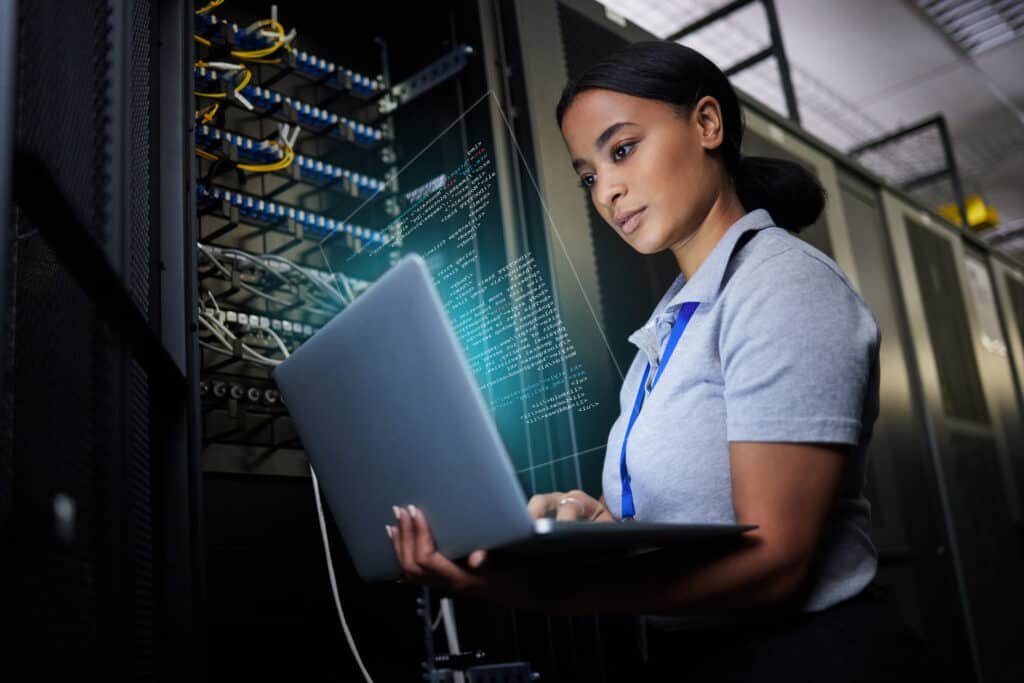 The cyber security field offers a diverse range of cyber security jobs and specialisations, catering to different skill sets and interests. Some examples of cyber security roles include security analyst, penetration tester, and incident responder, all of which can be pursued by a cyber security professional.
In the following sections, we delve deeper into these roles, providing insights into the responsibilities, qualifications, and skills required for each.
Security Analyst
The responsibilities of security analysts include:
Assessing and analysing an organisation's computer systems and network security measures and vulnerabilities

Identifying potential threats and devising strategies to protect against them

Monitoring and investigating security incidents

Offering recommendations for improving security protocols
The national average salary and range for a Security Analyst within the UK is approximately £45,000 – £60,000 – Ths will depend on experience and location.
To become a Security Analyst, individuals should possess the following skills and qualifications:
Robust comprehension of computer networks, operating systems, and security protocols

Familiarity with programming languages such as C++, Java, and Python

Excellent problem-solving and communication proficiency

Ability to work closely with other teams within the organization to ensure the confidentiality, integrity, and availability of information and systems
Penetration Tester
Penetration testers, also known as pen testers or ethical hackers, perform authorised simulated attacks on computer systems to assess their security and identify any potential vulnerabilities. This role requires comprehensive knowledge of computer networks, operating systems, and programming languages, as well as experience with security tools and techniques, such as vulnerability scanning and penetration testing.
The job outlook for penetration testers is highly favorable, as the requirement for cybersecurity professionals is predicted to increase in the near future.
Becoming a penetration tester involves obtaining relevant qualifications, gaining appropriate experience, and establishing a strong network within the cybersecurity industry. By doing so, professionals can gain access to valuable resources, insights, and job opportunities that can further advance their careers.
Incident Responder
Incident Responders are responsible for overseeing and reducing the effects of security incidents, striving to stop additional harm and restore regular operations. Their responsibilities include identifying the origin of the security breach, evaluating the impact, and formulating a strategy to contain and rectify the breach, as well as ensuring that the security breach does not recur.
To become an Incident Responder, individuals must have a comprehensive knowledge of security protocols and technologies, experience in incident response and investigation, and strong communication and problem-solving skills.
Incident Responders may find employment in a variety of sectors, such as government, finance information technology, and healthcare, and can anticipate a competitive salary and the potential for career growth. With the increasing demand for skilled professionals to tackle the evolving cyber security landscape, Incident Responders play an indispensable role in the overall security strategy of organisations.
Security Architect
In a security team, the role of a Security Architect is multifaceted and crucial for the overall cybersecurity posture of an organisation. They are primarily responsible for designing, building, and overseeing the implementation of network and computer security for an organisation. This involves creating complex security structures and ensuring that they work seamlessly to defend against unauthorised access, cyber-attacks, and other security threats.
The Security Architect works closely with other team members, such as security analysts and engineers, to assess the organisation's existing security measures and identify vulnerabilities. They then develop strategies and solutions to mitigate these risks. They are also involved in the selection and procurement of security hardware and software, ensuring that these tools are aligned with the organisation's security needs.
Additionally, the Security Architect often takes on an advisory role, consulting with various departments to ensure that security best practices are being followed. They may also be involved in training staff on security protocols and conducting regular audits to ensure compliance with security policies.
Overall, the Security Architect plays a vital role in shaping and maintaining the security infrastructure, making strategic decisions, and ensuring that the organisation's data and network are secure.
Building Your Cyber Security Network
Building a professional network in the cyber security industry can lead to various benefits, including job opportunities, mentorship, and collaboration. Here are some ways to expand your network:
Attend networking events specifically for cyber security professionals.

Join online forums and communities dedicated to cyber security.

Get involved in industry associations and organisations.

Attend industry conferences and seminars.

Reach out to colleagues and professionals in the field for networking opportunities.
By actively participating in these activities, you can enhance your security firm and your connections and gain valuable insights into the ever-evolving landscape of cyber threats.
Effective networking involves being ready to introduce yourself, inquire, and maintain contact with the people you meet. Maintaining contact with individuals met at networking events can be achieved by following up after the event, connecting on social media, and sending emails.
Joining industry associations can provide you with access to resources, networking prospects, and professional advancement. Some examples of industry associations include:
Gaining Experience and Advancing Your Career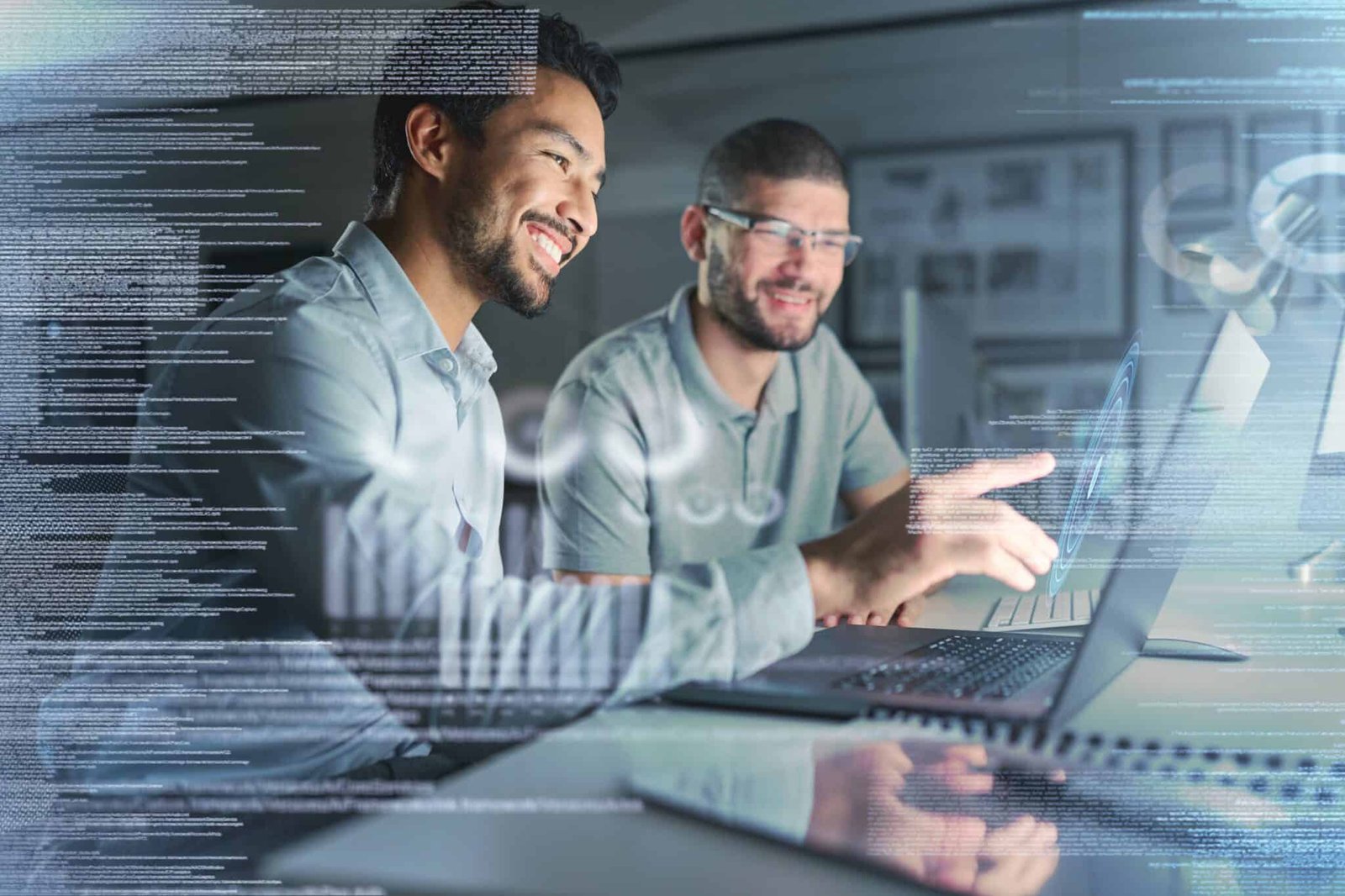 Gaining experience through internships, entry-level positions, or freelance work can help advance your own career path in cyber security. Entry-level positions in cyber security include security analyst, penetration tester, and incident responder roles, while internships in cyber security provide beneficial experience and knowledge of the field. Continuous learning and obtaining advanced certifications can also lead to higher positions and salaries.
Maintaining knowledge of the latest trends and technologies is key to success in the constantly changing landscape of cyber security. By actively seeking opportunities to gain experience, knowledge, and expertise, professionals can not only enhance their skills, but also unlock new career opportunities and secure their position in this thriving industry.
Transitioning from other Technical Fields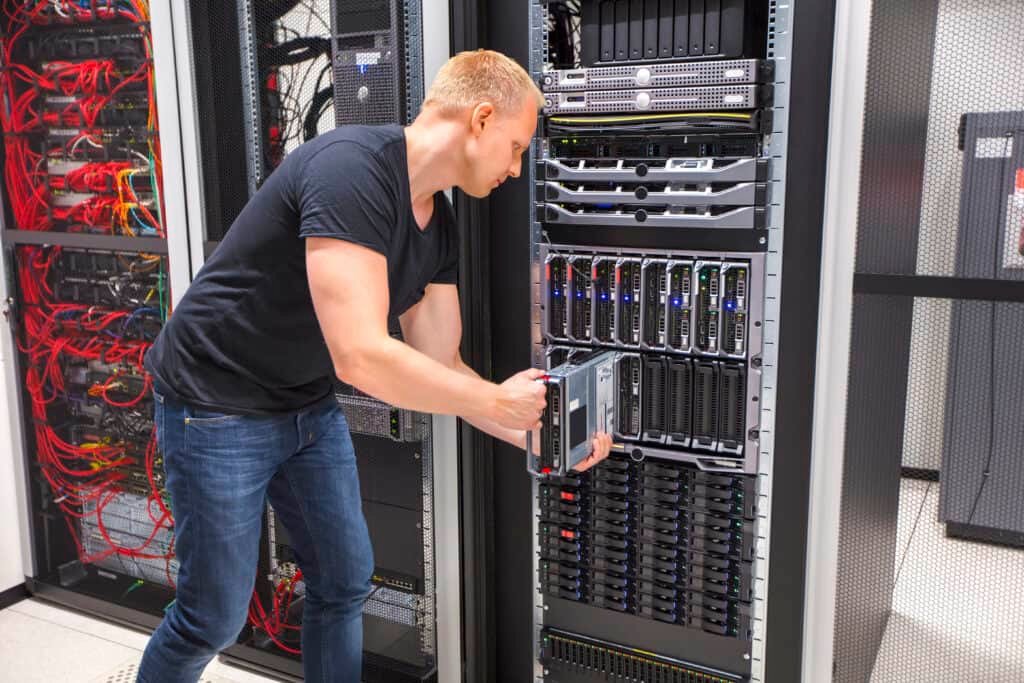 Professionals from the software engineering or other technical fields can transition into cyber security by leveraging their existing skills and knowledge, while acquiring new expertise through certifications or additional training. For professionals transitioning into cyber security, leveraging their existing skills and knowledge is of utmost importance. It allows them to use their current expertise, ensuring a smoother and more successful transition.
Gaining new expertise through certifications or additional training can enable professionals to transition into cyber security, equipping them with the requisite skills and knowledge to be successful in the field. By strategically combining their existing skillset with new proficiencies, individuals from other technical fields can seamlessly transition into the exciting world of cyber security and contribute to safeguarding our digital assets.
The Future of Cyber Security in the UK
The future of cyber security in the UK looks promising. The UK government has acknowledged the significance of cyber security and has produced sectoral analyses and strategies to confront the changing cyber threats. As a result, there is a growing demand for skilled professionals, and a wide range of career opportunities are available across various sectors.
Conferences and events dedicated to exploring the future of cyber security in the UK provide opportunities for professionals to:
Discuss and collaborate on emerging trends and technologies

Stay informed and engaged

Contribute to the ongoing development of a more robust society

Help raise awareness about the importance of cyber security.
As the threats evolve, so too must our defenses, and the future of cyber security in the UK depends on the dedication and expertise of its professionals.
Summary
In conclusion, the cyber security industry in the UK presents a wealth of opportunities for aspiring and experienced professionals both. With a growing demand for skilled individuals and a diverse range of roles and specialisations to choose from, a career in cyber security offers both challenge and reward.
By pursuing the right education, certifications, and experience, and by building a strong professional network, individuals can secure their position in this ever-evolving field and contribute to the protection of our digital world. The future of cyber security in the UK is bright, and now is the time to join this exciting and vital industry.
Frequently Asked Questions
What qualification do I need to work in cyber security UK?
To work in cyber security in the UK, a Certified Information Systems Security Professional (CISSP) is typically required for career advancement.
How do I start a cyber security career from scratch UK?
Start your career in cyber security by identifying your transferable skills, learning about the industry for free, building industry connections and gaining a qualification through an apprenticeship.
Is cyber security in demand in UK?
Cyber security is in high demand in the UK, with an increasing need for professionals with the right skills and qualifications to protect businesses from cyber-attacks. There is a basic cyber skills gap that has resulted in an average of more than 21,000 new recruits needed every year to meet the demand in the cyber sector.
What skills are essential for success in cyber security?
Technical expertise, problem-solving abilities, adaptability, and a commitment to ongoing learning are human factors essential for success in cyber security. These qualities are essential for any cyber security professional, as they are the foundation for staying ahead of the ever-evolving threats in the digital world. Cyber security professionals must be able to think critically and analyze data to identify vulnerabilities.
What is the future outlook for cyber security in the UK?
The UK's cyber security landscape is looking bright, with increased demand for skilled professionals and a wealth of career opportunities available. The demand for cyber security professionals is growing rapidly, with the UK government investing heavily in the sector. Companies are looking for individuals with the right skills and experience to help protect their data and systems.
There is a basic cyber skills gap that has resulted in an average of 21,600 new recruits needed every year to meet the demand in the cyber sector.
Useful resources
With over three decades of experience in the heart of London's financial sector, I have dedicated my career to the pursuit of robust cybersecurity practices and IT leadership. As a Certified Information Systems Security Professional (CISSP), Certified Information Security Manager (CISM), Certified Chief Information Security Officer (C|CISO), Certified Ethical Hacker (CEH), and Computer Hacking Forensic Investigator (CHFI), I bring a wealth of knowledge and expertise to the table.
My journey in the field of cybersecurity has not only been about personal growth but also about sharing my insights with others. As an international speaker, I have had the privilege of addressing audiences worldwide, discussing the importance of cybersecurity in today's digital age. My passion for knowledge sharing extends to my work as an author and blogger, where I delve into the complexities of cybersecurity, offering practical advice and thought leadership.
In my role as a CISO and Head of IT, I have overseen the development and implementation of comprehensive information security and IT strategies. My focus has always been on creating resilient systems capable of withstanding the evolving landscape of cyber threats.
My Master's degree in Cybersecurity has provided a solid academic foundation, which, when combined with my practical experience, allows me to approach cybersecurity from a holistic perspective.
I am always open to connecting with other professionals in the field, sharing knowledge, and exploring new opportunities. Let's secure the digital world together.